With musical influences in Soul, Jazz, & Gospel Music. Shameia Crawford has one of the most powerful and memorable voices, you will ever hear. People often don't expect what they hear coming from her small frame. "It's like you can feel her soul!" Her father, also a musician was her biggest influence, & introduction to music. She started singing in church as a toddler & released her first independent album at 17.
At 28 years old she has accomplished plenty. She holds a degree in Music & is Classically trained. Her gift has taken her around the world, Bermuda, Jamaica and Prague. She worked in Singapore for 6 months August 2010-March 2011. She has performed in theater, and has graced the stage & provided background for many gospel greats to include Donald Lawrence, Stephen Herd, Lisa McClendon. She is endorsed by Vashawn Mitchell & Vicki Winans.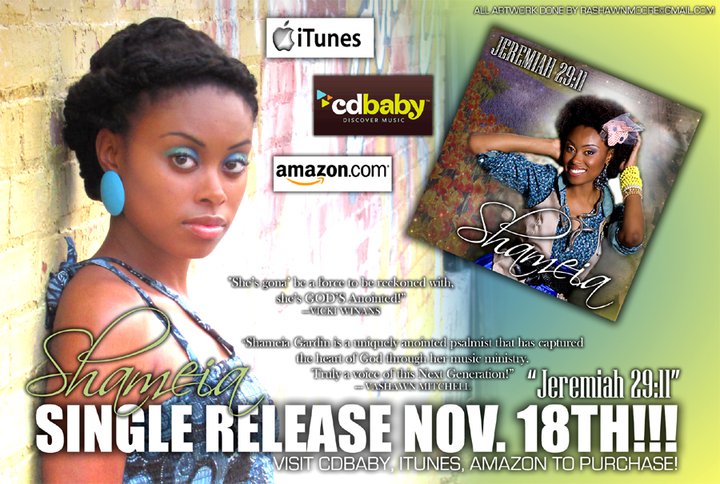 She has a booming following with more than 20,000 hits on her Channel. She is newly wed to 2011 Grammy award winning producer, for production for Eminem, Mr. Michael Magnedo7 Crawford. He also serves has her producer. They have many goals together, one of which to make a great impact on the Entertainment industry. They are doing that, one great production at a time!
Be prepared to be dazzled by the one of a kind voice of Shameia Crawford performing at during the Food Drive and annual holiday show at MLK High School on DEC 3rd in the campus auditorium.