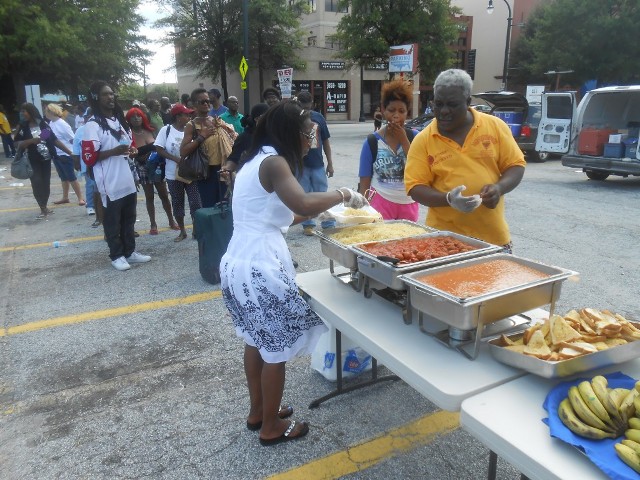 Handmaidens Ministries Inc and its volunteers came together in an effort to serve the local Atlanta community and fulfill its mission, "Helping Those In Need", through another public food distribution.
On September 1st, 2012, HMI was able to serve nearly 300 individuals, through a partnership with  "Christians United In God; "Food Service Ministry"; a non-profit dedicated to food related charity and catering services. Food Service Ministry offers professionally prepared meals provided in a facility by Master Chef Credo Lawson .
The recipients of the distribution were able to enjoy a tasty dish of spaghetti, meatballs and sauce, garlic bread, beans, fruit, pastry, chips, water, all of which were collected by the community service volunteers.
While interviewing Sheila Morgan about the event she stated that,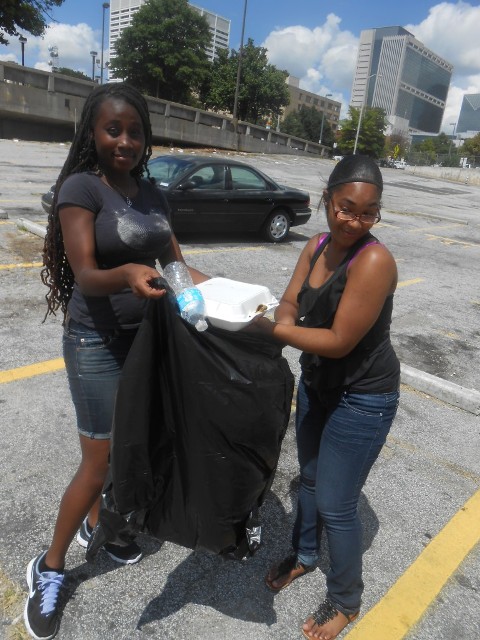 "I would like to thank those specific courts, officers, and probation services for affording HMI with an opportunity to serve the community with the gift of food. Although, the service may not please every probation officer, or probation service;  the fruits of our labor are evident and the impact is significant: one less person has a reason to stop a car and ask for food. The need is great for volunteering in every community."
HMI would like to thank its volunteers for all of the assistance and dedication that you have shown this month. This food distribution was phase 1 in the "Atlanta Redemption Project" that Handmaidens Ministries Inc has initiated to make a mass collective effort to make Atlanta a better environment to live by helping people stay off the streets with distributions and give always as well as by engaging volunteers in environmental restoration projects.